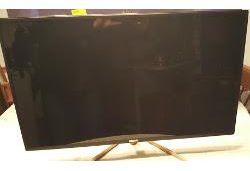 3D Game Market is proud to present our newest 4K glasses free 3D display. This 32" gaming monitor has excellent quality and produces beautiful gaming environments that will provide users a world of highly immersive gaming. You can use this display as a 3D gaming monitor and also use it as a 2D desktop monitor. It comes equipped with an upscaling chip that will allow you to play your games at 1920 x 1080 and the display will upscale the picture to full 4K. The games look beautiful in 3D and we can't wait until you check it out in your own home.
Native Resolution
- 2D 3840x2160
- 3D 3840x2160 (not required)
3D Formats
- Stereo Side by Side
- 2D+Z
3D Type
- Lenticular Glasses-Free 3D Multiview
Input connectors
- HDMI
Additional information
- This 3D display has automatic scaling to allow 3D viewing without requiring a 4K capable video card.
- Supports multiple viewers
- 3D gaming via 3DGM
- 3D video via any stereo side by side source. Enable 3D mode using on screen display.
Free shipping. Tax is included in price. Allow up to 4 weeks for delivery.
Contact us for more information